Any takers?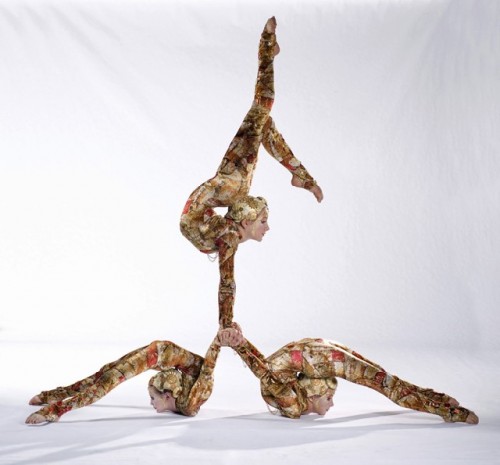 I have always been captivated by Cirque du Soleil for some reason. I want to see one of their traveling shows so bad! The circus arts are just so entertaining for some reason. Lots of color, lots of emotion and a whole lotta strange. I love it!
I also want to go see
Bodies The Exhibition
before it leaves town again. Probably even more than I want to see Kooza. I didn't go last time it was here and I regret it. Now it is here again until March so I have no excuse! I believe one of the other resource teachers took some of her science students on a field trip to see it. One of my students asked me about the Bodies exhibit a few weeks ago and when I got really excited the whole class thought I was creepy and insane. I think I can talk Paul into seeing this one with me. But Kooza, not so much.
Tomorrow, I go to my 36 week appointment. What I expect to hear is definitely not what I want to hear, but we will see. (What I want: "Any day!" What I expect: "Shut tight. Don't hold your breath.") If there's any news to report, I'll post.
The best news to report right now: only two days left of the semester! I'm doing all of my over-thinking over the next two days so that I can successfully NOT think over the break and on maternity leave. I can't wait for all of the maxin' and relaxin' I'm going to do as I rot my brain with magazines and t.v. while I wait for this baby to come. Glorious.